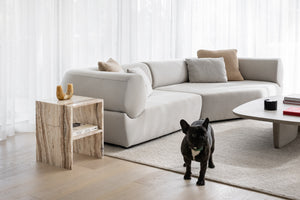 Project feature: Tom & Jenny - Prahran.
05.06.22
Project feature: Jenny & Tom - Prahran home - featuring an array of Just Adele pieces, this home space showcases how the diversity of stones, colours and design can complement a variety of nooks and environments within the one home. 
Photographed by Dylan James.