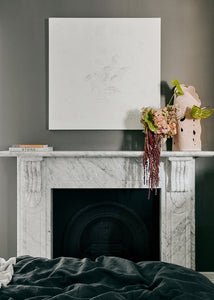 To go perfectly with our own
19.11.20
When we started Just Adele we wanted to create long lasting bespoke pieces that made their way comfortably and effortlessly into your home.
By expanding on the basic necessities for a coffee or a beside table we use our pieces to draw inspiration and elevate any space.
By adapting and understanding places that are already special, Just Adele looks to add to that space with our unique style.
However we know that sometimes spaces are hard to fill and don't always flow, so coming into Christmas we thought we would give you some ideas of how to style your Just Adele pieces by sharing some our favourite artists to pair with. 
Firstly we have Sarah Nedovic Gaunt, with her minimalist yet breathtaking work, creating ceramic lamps and sculptures, embracing an abstract style with her pieces some of which we think would go perfectly with our own.
Sarah Nedovic Gaunt 
https://www.instagram.com/sarah.nedovic/
 Another artist who we love pairing with is Bettina Willner. Willner is a visual artist who's expertise is in hand-built stoneware. Ranging in all different styles and colours however our favourite being her pastel pinks, which go perfectly with some of our stones, such as the Violas or the Rosa's.
Bettina Willner
https://www.instagram.com/bettinawillner_/
Lastly Kirsten Perry whom of which we just styled our new additions with. Using the medium of ceramics, ranging from beautiful tones such as eggshell to inspired terracotta pieces, Kristens work deserves a special and central space in your home.
Kirsten Perry